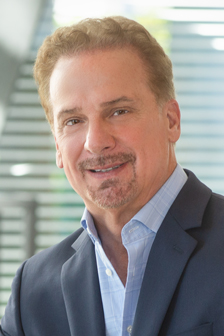 Favorable forces have finally conspired to make selling a home in Southwest Florida as easy as buying one has been. Deflated prices, low interest rates and a recovering economy are just some of the factors that have helped ignite another boom in buying, which in turn has led to a serious shortfall in inventory.
As a result, every new listing of a previously-owned home captures the immediate attention of buyers who often bid-up the final sale price with multiple offers—provided the property is well-priced to begin with. The vast majority of buyers are purchasing homes to live in and enjoy. The rest are largely paying all cash for properties to lease out in a gainful response to today's simultaneous shortage of rental properties.
But what about the so-called "shadow inventory" of distressed properties we've been told could come cascading down at any time? Aren't there plenty of these to satisfy demand?
There is indeed a backlog of distressed properties in line for eventual sale. However, based on recent improvements in the market, there are fewer and fewer of them; and less mystery about how their sales will ultimately affect our recovering market. In a new study of the market, the Florida Association of REALTORS offers some pointed observations about the evolving market for distressed properties:
– Sales of these properties have declined since late 2010, with the noteworthy exception of short sales. On the one hand, the robo-signing deadlock has kept many foreclosures in a state of judicial limbo. On the other, short sales have become the preferred method for selling distressed properties.
– Lenders have learned that the loss taken on a short sale is typically less than that of foreclosing on the property. As a result, foreclosure sales peaked in early 2011 and have declined significantly ever since.
– Now, lenders are working with agents as never before to expedite short sales—before they can revert to more costly foreclosures, thus helping to better stabilize prices.
– As the economy has improved, any new flow of seriously delinquent loans (90 days or more) has been offset by a near-equal amount of closed distress sales. Plus, the number of units reverting back to lenders in 2012 has been much lower than a year ago; suggesting that new additions to the shadow inventory are slowing.
The days of buyers focusing their interest on distressed properties at fire sale prices are long gone. With selections dwindling, homebuyers are browsing the internet and cruising through neighborhoods looking for well-maintained properties at fair prices in every segment of the housing market, including the luxury tier.
With buyers so anxious to buy, sellers who adopt a similar sense of urgency will almost certainly see their properties sell quickly. To take advantage of the pent-up demand that has finally unleashed itself, sellers might wish to consider taking the long-postponed step of listing their homes while buyer demand is here, now and very real.
Let me know if you have interest in selling your property.  I can provide a thorough CMA (comparative market analysis) so you can consider your options.  If you think you might be a candidate for a short sale, I would be happy to confidentially discuss your situation.
Knowing the market and being informed will help guide your decisions.