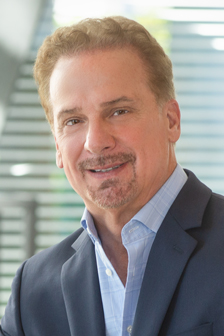 A look at Sarasota Real Estate….   After several years of being the poster child for America's blighted economy, the U.S. housing market is now one of its few dependable bright spots.
In Southwest Florida, the furious pace of buying has reduced the inventory of available properties to its lowest level in seven years amid early signs that prices are beginning to trend up. With a 6-month inventory of properties being the traditional dividing line between a buyer's and seller's market, our region currently has a 4.7-month supply—more in certain neighborhoods and price points, less in others.
If selling your home has been a goal too long deferred by the frustrating length and depth of the housing downturn, now is a good time to step up. While it once took months—or years—to sell a property, competitively priced properties are now routinely bound to contract within days (or even hours) after being placed on the market and may receive multiple offers.
With buyers motivated almost exclusively by housing's rediscovered affordability, price is still the key to a quick sale. Statistics show that 85% of buyers tend to focus on only about a third of the listed properties in any given market. The other two-thirds are rejected as being over-priced, under-maintained or both.
As added proof that price remains king, consider this: If a property is as little as 5% over its perceived market value, its price will drive away 50% of its potential buyers. If the price is 10% over its perceived value, 70% of would-be buyers will take a pass. This is the best argument we've seen to date for cautioning would-be sellers against padding their home's list price above what their neighborhood will bear for any reason, including as a cushion against expected negotiations. It is also a compelling argument for retroactively lowering your home's price if after 30 days or more on the market it has generated scant interest.
Our market is presently at the exact tipping point where it's finally a good time to sell while still being a great time to buy your next property. Depending on where you live, sales in certain neighborhoods have been so strong, their inventories so depleted that your home may suddenly be more valuable than you think. As an experienced agent, I can help you drill down to explore the exact circumstances where you live.
Three pricing scenarios exist: You can price it at its current market value, or perhaps higher, if your neighborhood is in hot demand with little or no inventory. Or, you can price your home just below its current market value with the reasonable expectation that by doing so it could easily attract multiple offers that could bid up its final sale price. Or you can over-price the property, hoping against hope that it will somehow attract a buyer whose love of the neighborhood or property will trump their unprecedented familiarity with of our market's pricing.
Is your home or neighborhood on the tipping point?  Contact me today.  It costs nothing to find out what your home is presently valued at in today's fast-changing market. You may be pleasantly surprised.