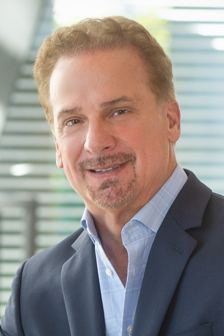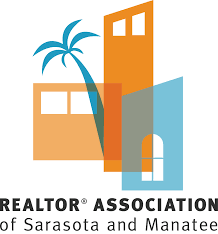 Compared to last year, the Sarasota and Manatee County market statistics report more closed sales, inventory and a general rise in median prices in October 2018.
Year-over-year, combined closed sales in the two-county area increased by 8 percent. The condo market improved with a 27.3 percent increase in Manatee County and a 10.3 percent increase in Sarasota. Manatee single-family home sales increased by 14 percent, while Sarasota single family home sales decreased by 2.1 percent.
"Real estate sales in October remained strong for both counties with a just a slight drop in single family home sales and prices in Sarasota.," said Greg Owens, 2018 President of the REALTOR® Association of Sarasota and Manatee. "This shows our market continues to remain solid as we go into season, which differs from other parts of the country where there has been a dramatic shift downward in price and sales."
"The data for October again reflects the axiom that all real estate is local."
Pending
In Manatee County, pending sales for single-family homes increased by 2.8 percent, while condos decreased by 3.6 percent. Pending sales in Sarasota County decreased by 4.7 percent for condos and by 6.3 percent for single-family homes.
Median
Median prices for Manatee single-family homes increased by 4.2 percent to $298,000, while Sarasota decreased by 3.2 percent to $270,000. Condo prices in Sarasota increased by 4.4 percent to $233,745 and Manatee decreased by 1.9 percent to $191,250.
New Listings
Aside from a decrease in the Manatee condo market, new listings increased year-over-year. For single-family homes, new listings increased by 12.5 percent in Sarasota and by 5.1 percent in Manatee. Condo new listings increased by 1.7 percent in Sarasota and decreased by 4.9 percent in Manatee.
Inventory
Inventory is up by 6.1 percent, compared to last year's two-county area totals. Sarasota single family home inventory increased by 12.8 percent to 2,866, while Manatee single-family homes increased by 0.5 percent to 2,092. Sarasota condo inventory increased by 6.9 percent to 1,624, while Manatee condo inventory is down by 2.4 percent to 810 available properties.
With month's supply of inventory falling under 5.5 months, a sellers' market remains. Single family homes in Sarasota increased by 10.3 percent from last year to a 4.3-month's supply. Manatee single-family homes sit at a 3.9-month supply, a 7.1 percent decrease. As for condos, Manatee County decreased by 14.6 percent to a 3.5 month's supply and Sarasota is at a 4.6 month's supply, a 6.1 percent decrease from last year.
REALTOR® Association of Sarasota and Manatee, November 21, 2018