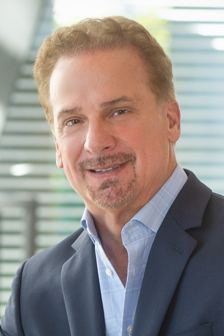 The Sarasota and Manatee real estate market stays on trend with increasing home sales, rising median prices and low inventory in June 2018.
"We've consistently seen low inventory levels and rising prices over the last few months," said Greg Owens, 2018 President of the REALTOR® Association of Sarasota and Manatee. "But, sales continue to maintain a steady pace, supporting a strong local economy."
Sarasota County and Manatee County reported a total of 2,097 closed sales in June 2018, a 5.2 percent increase from last year. In the condo market, Sarasota sales increased by 3.8 percent to 384, while Manatee condo sales increased by 20.9 percent to 278. As for single-family homes, Manatee sales increased by 4.8 percent to 637, while Sarasota increased by 1.7 percent to 798.
Combined pending sales, or the number properties that went under contract this month, increased by 3 percent from June of 2017. In Manatee County, condo pending sales are up by 7.3 percent, while single-family pending sales are up by 9.9 percent. As for Sarasota County, there was no change in the condo market and a 2.3 percent decrease in single-family home pending sales.
"Real estate is local," added Owens. "Single-family pending sales are up in Manatee and down in Sarasota County. Find a REALTOR® with the expertise in your specific, local market."
Median
Median sales prices continue to rise. Sarasota single-family homes increased by 1.6 percent to $279,500, while Manatee increased by 0.8 percent to $300,000. Condo prices in Sarasota increased by 2.7 percent to $221,250 and Manatee increased by 4.9 percent to $191,500.
Inventory
Overall, inventory is down compared to June 2017. Sarasota single-family homes decreased by 3.4 percent, while Manatee single-family homes decreased by 1.1 percent. Sarasota condo inventory increased by 1.9 percent, while Manatee condo inventory is down by 2.8 percent in the two-county area.
At less than 5 months to deplete the current inventory, the two counties represent a seller's market in June 2018. Manatee condos are at a 4.1-month supply, a 6.8 percent decrease from last year. Sarasota condos are at a 4.5 month-supply, a 6.3 percent decrease. Both Manatee and Sarasota single-family homes decreased to a 4.1-month supply of inventory.
REALTOR® Association of Sarasota and Manatee July 23, 2018