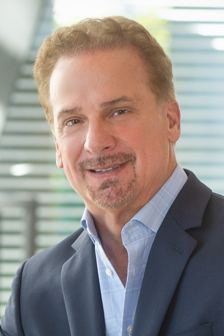 Closing out the summer season in the third quarter (Q3), there was no shortage of real estate stories in the national and local news cycles that shared predictions about the future market. In this quarterly report, we're taking a look at what the data shows in our tri-county area, the reported national trends that apply to our region and the heart of why so many choose to call the Gulf Coast home.
From what we see with the tri-county numbers, the key terms to take away from the summer are "consistency" and "balance."
Key Trends:
Appreciating inventory levels and closed sales revealed a generally healthy market
Average days on market remained flat year-over-year despite an extended ride tide bloom
Median sale price gains began to slow
National Noise
Since the first mention of an impending "bubble," the common question has been "when's the next downturn?" As mentioned in our last update, we've come a long way since 2008 and the consistent price appreciation we were seeing in the first and second quarters of 2018 coincided with previous patterns of the swinging market pendulum compounded with a growing interest in the region. The slowing of price appreciation on a local and national scale confirms this.
Still, it can be worrisome watching or reading the national news that's reporting on areas of our country that are sorting out a surplus of inventory or managing higher-than-average costs of living. And we weren't immune to that news cycle. An extended red tide bloom had the nation captivated with a wide range of issues from environmental policy to real estate market performance. Considering the multitude of factors that contribute to all of these situations, we strongly encourage you to seek out a professional that can best speak to your questions. For what's happening in real estate for specific markets on the Gulf Coast, we suggest starting with one of our experienced agents.
Sometimes You Want To Go Where Everybody Knows Your Name…
As Drayton mentions, the strength of our tri-county area has been and will continue to be a driving force as to why people come to our region to live, work and play. From Bradenton to Boca Grande, strong community ties allow neighbors to become friends and new activities to become treasured memories and traditions. To best illustrate this, we wanted to highlight the many exciting things coming to the area, many of which began as grassroots initiatives from passionate residents (and Michael Saunders & Company agents) that continue to make their voices heard as city officials or simply a member of an extended Gulf Coast family.
Before we know it, the holidays will have come and gone and you'll be seeing a Q4 update.
Michael Saunders Blog November 7, 2018